Create fair and transparent competition
The Ventract platform hosts reverse auctions for the Construction & Property Management Industry.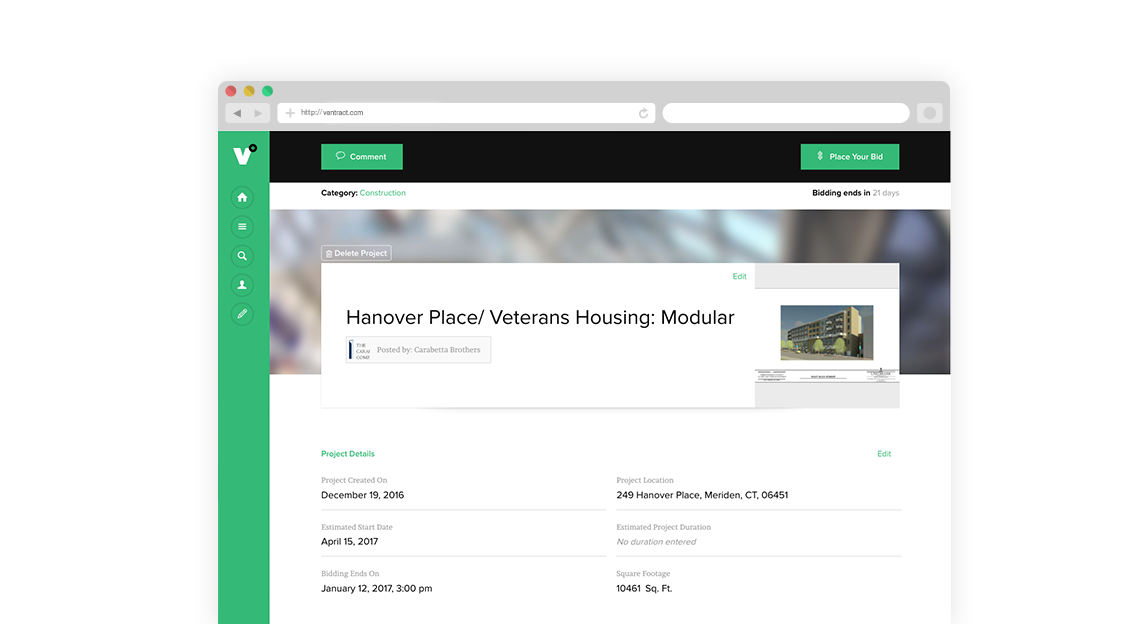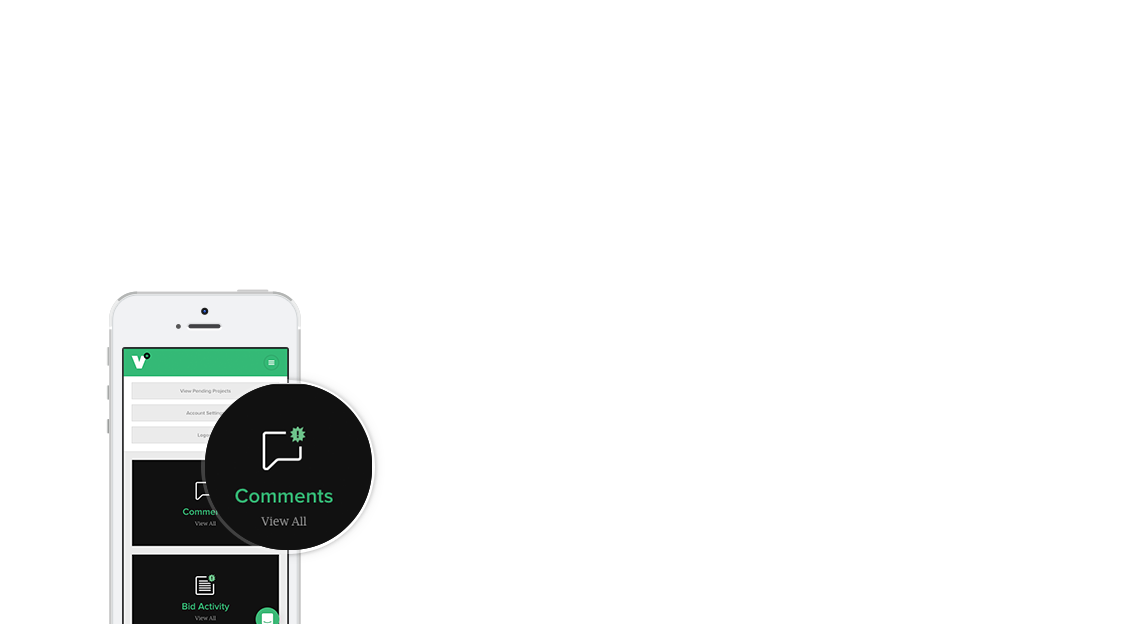 Measurable Savings
Efficient Procurement
We have saved project creators up to 20% on their projects and provide vendors access to more job opportunities than ever before.
Receive More Qualified Bids
Accurate project requirements
As a project creator you can centralize all information for your vendors and provide a discussion board to answer all questions once.
On-Time Projects and Payments
Verified and Actionable Bids
Avoid unforeseen delays because Vendors can submit multiple bids and adjust to project requirements over the duration of the auction.
We have amazing features
Project Creators and Vendors have easy-to-use tools and proactive support to help make procurement and bidding better.
Walkthrough Scheduler
Ventract helps coordinate on-site and virtual walkthroughs.
Mobile Friendly
Have access to all your projects and bids on any device with an internet connection.
Location Based
Projects and Vendors are geo-located to enable automatic sourcing and outreach
Discussion Boards
Centralize project knowledge and respond to frequently asked questions.
Pictures and Attachments
Centralized repository for project plans, renderings, and other files.
Important Notifications
Stay informed with email, sms, and phone alerts about your projects and bids.
We're adding new features all the time! Check them out
Our Pricing
Our customers have saved up to 20% of their budgeted project cost and typically receive at least 3 qualified bids per project.
Create projects and bid for free!
Free account sign-up
Unlimited projects
Public or private auctions
Live customer support
Free vendor sourcing
Custom auction duration
Escrow and Payment Processing
Projects of any size